Farewell Aulrab
July 13, 1979 ~ April 26, 1998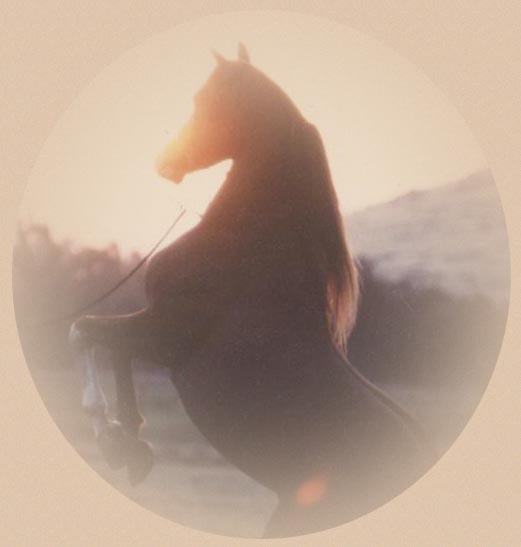 Aulrab, the pain is gone, be in peace. The Cancer can not hurt you any longer. You live on with me, in my heart and on the ranch, in your favorite place. We'll meet someday, over the rainbow.
Do Not Stand At My Grave and Weep



Do not stand at my grave and weep
I am not there. I do not sleep
I am a thousand winds that blow
I am the diamond glints on snow
I am the sunlight on ripened grain
I am the gentle autumn's rain
When you awaken in the morning's hush
I am the swift uplifting rush
of quiet birds in circled flight
I am the soft stars that shine at night
Do not stand at my grave and cry
I am not there. I did not die.
Anonymous






an e-mail sent to Sandy Warren

Dear Ms. Warren
I am a student at Cal Poly who only saw Aulrab once, the day you took him home. I heard everyone talking about how he was sick and going home to be with you, and how terrible it was. Everyone was so sad about it, I thought I had to go see him before he left. So I went and saw him standing in his stall. I do not know why, maybe it was just his beauty and serenity in that stall at that moment, but I was overwhelmed and immediately broke down crying. So, I am very sorry to you for his loss, because after knowing the affect he had on me in a moment, I can only imagine the sorrow you must be feeling.
Sincerely,
Bryn Martin
Sandy picking Aulrab up from Cal Poly in 1998 to go home to die. He was to live six more weeks before cancer in the stomach was to overcome him.